Buy here the book « McQUEEN – 917 » for delivery in EUROPE

Whether you are a fan of Steve McQueen, a lover of the 24 Hours of Le Mans or the fantastic Porsche 917, this book will fascinate you.
ORDER THE BOOK FOR DELIVERY IN EUROPE, OUTSIDE FRANCE, BY CLICKING BELOW ON THE YELLOW PAYPAL BUTTON
PRESENTATION VIDEO
The result of a meeting between the photographer Pierre Honegger and the journalist Yves le Ray, this 130-page book relates the shooting of the 1970 film thanks to unpublished photos. A portfolio of nearly 50 pages reveals the backstage of this cinematographic event thanks to the work of the photographer who was then working for the American magazine Time.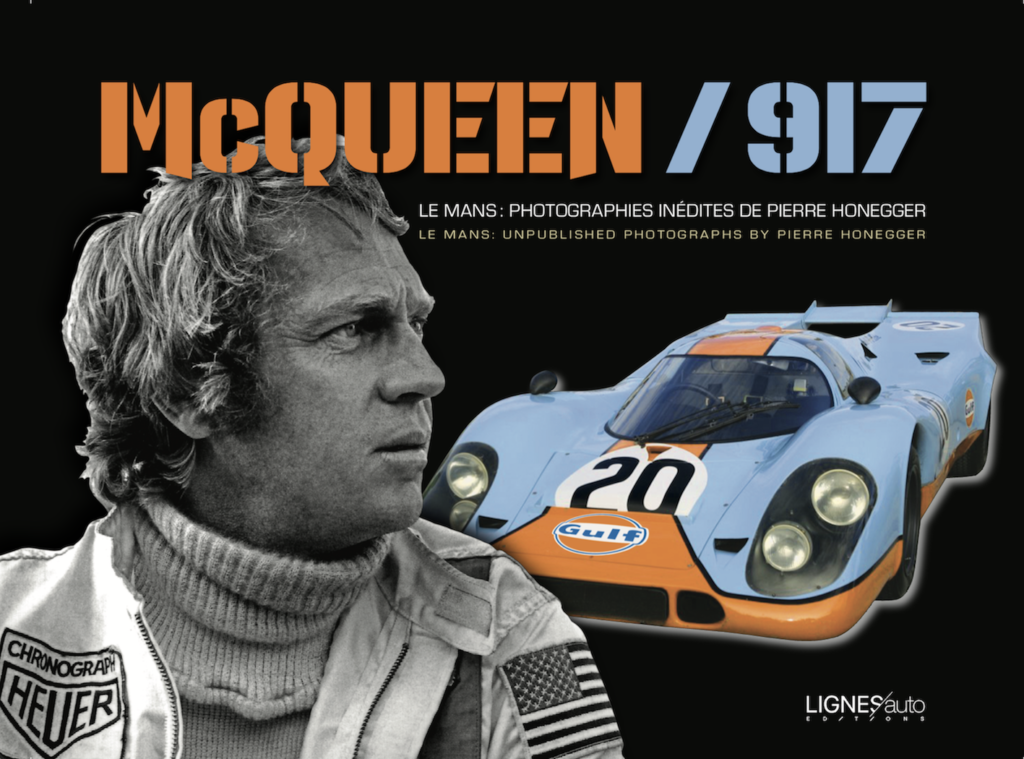 This book covers the period from the late 1960s to the early 1970s in six chapters: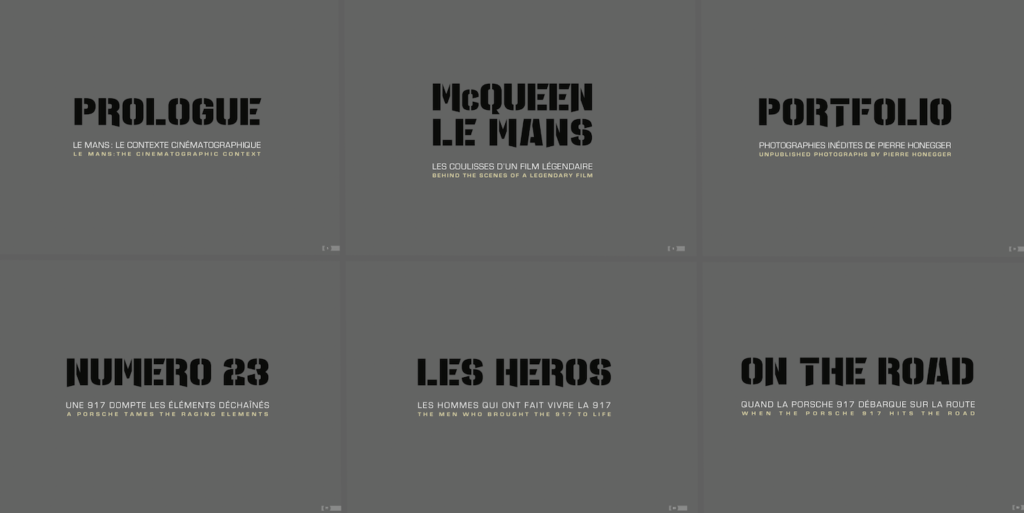 SUMMARY
-The cinematic context of motorsport films, in which McQueen's film adds a new dimension.

-Behind the scenes of this legendary film
-The portfolio of nearly 50 pages of unpublished photos by Pierre Honegger

-Number 23, the subject of the first Porsche to win at Le Mans

-The men who brought the 917 to life: Ferdinand Piëch, Kurt Ahrens, Anatole Lapine, Derek Bell, Helmut Marko and Hans Mezger
-The 917 on the road

Technical details :
Title: « McQueen- 917  » Le Mans, unpublished photographs by Pierre Honegger.
130 pages
Format: 21 x 28 cm Italian style
Bilingual book: French/English
Shipped in a protective cardboard cover
ISBN : 978-2-493471-00-0
Price : 55,90 €*